UPDATE: CONSULTING & MENTORING NOT AVAILABLE THIS YEAR. EMAIL FOR INFO.
NEED SOME HELP?

Just starting out with livestock, or still dreaming?

Want your hobby animals to finally
start making money for you?

Looking to expand your existing farm
to new species or new markets?
__________________________________________________


I'M MELISSA LINES, and I've been successfully & happily raising livestock
using organic & sustainable methods since 1992 (30+ years:)
& teaching/mentoring new & existing farmers since 2005.

I'D LOVE TO HELP YOU BRING YOUR SMALL FARM DREAMS TO LIFE!

PHONE HELP LINE - PHONE/VIDEO MENTORING - SITE VISIT & EVALUATION
(Complete details on each option below)
---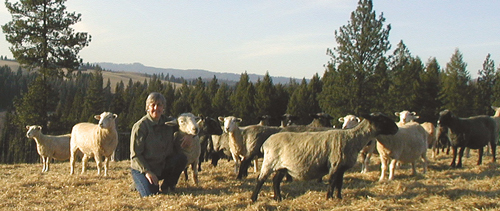 What SkyLines Farm is About

I began raising sheep for a living using sustainable and organic methods in 1992, growing the flock to as many as 100 vibrantly healthy breeding ewes and their lambs. Each year I sold all their products to consumers locally and nationally, directly from the farm website, selling out every year.

At the same time, I slowly built a successful grassfed beef and pastured pig operation, marketing all their products from the website too, still selling out every year.

In 2013, after 21 wonderful years, I retired from the year-round sheep & premium wool operation and expanded my summer-only business of finishing grassfed beef and pastured pigs.

Now, instead of keeping breeding animals year-round I purchase young steers and pigs each spring from trusted breeders whose organic & sustainable practices mirror mine. I feed and finish them over the summer on the farm's lush green pastures, using time-tested organic & sustainable management practices, and in the fall direct-market the meats to discriminating families in the region.

Since 2005 I've been helping to grow new farmers... Teaching small farming adult-education classes, workshops & webinars with University Extension, hosting on-farm workshops here at SkyLines Farm, providing hands-on farm apprenticeships, and offering intensive Farm Immersions...all with the express purpose of sharing the knowledge and insights I've gained from almost 30 years of successful (& profitable) small-scale livestock farming. I'd love to help you make your sustainable farm dreams come true! Melisssa Lines


---
Topics I Can Help You With

- Developing a farm plan. As with any new venture, it's critical to think through your vision in a logical fashion before you do anything. Lay out your plan on paper, work the numbers, decide if your farm dreams are actually in line with the reality of...your physical, mental & emotional skills, your farm, financial and personal resources, and your venture's profit potential if making money is one of your farm goals.

- Purchasing the right piece of land to fit your farming dreams. Before I purchased this 65-acre farm back in the 90's, I spent two years looking at 53 different properties before I finally found the right one. Yep, that's 53 properties that I visited, tromped through, and painstakingly evaluated against the long list of criteria that I'd generated through developing my farm plan. We all have our own unique farm goals, but if you're looking to build a sustainable livestock operation I may well be able to help you evaluate properties and find your perfect dream farm.

- Evaluating your current land and resources for starting up or adding sustainable livestock enterprises.

- Choosing the best animal species to fit your temperament, your goals, your skills, your resources, and your dreams.

- Planning your sustainable farm practices starting from scratch, or adopting your existing methods to reduce or eliminate drugs and chemicals.

- Planning for a smooth, natural evolution of your farm enterprises to adapt to life changes (i.e. easing your workload as you approach retirement age, whenever that is:)

- Breeding & raising sheep for three products - High-dollar premium wool for spinners, grassfed sustainably raised meat, superior breeding stock
- Growing, evaluating, and marketing premium wool for handspinners
- Finishing & marketing heritage-breed pastured feeder pigs
- Finishing & marketing feeder steers on well-managed, rotationally grazed pasture

- Managing pastures for optimal productivity and parasite control
- Planning and using a rotational grazing system for multiple species
- Building & maintaining a variety of livestock fencing styles, including electric
- Planning winter rations & options for getting hay in

- Using garlic/molasses/DE/pasture rotation for organic control of internal parasites
- Housing, water, feed requirements for sheep, cattle, pigs
- Low-stress livestock handling


- Direct marketing breeding stock and/or freezer lamb, beef, or pork to consumers
- Living with, working with, and training livestock guardian animals
- OR?? Suggest other topics of interest and I'll be frank about whether I can help you.



---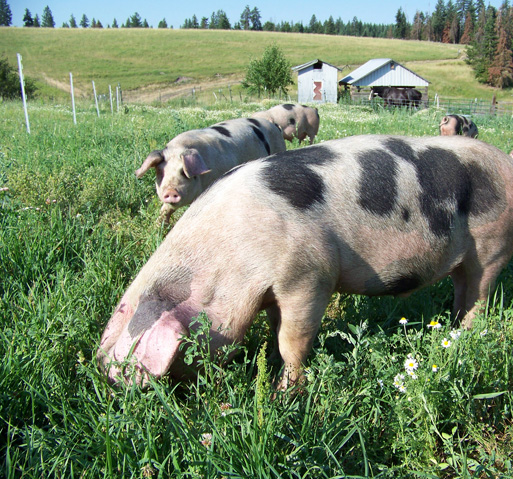 THREE OPTIONS FOR CONSULTING

Option 1 - PHONE HELP LINE

This is the quickest, simplest way to get help fast. Here's how it works:

You email me to schedule a phone call to pick my brain about one or more topics relating to sustainable livestock production. See the above list of possible topics. If you don't see your topic listed, ask me. I'll respond within 24 hours or less.

Once we've scheduled the call, please prepare your questions in advance to get the most benefit from our conversation. If you think you'll need more than one call consider one of the Mentoring Packages below to save some money. Payment due in advance via PayPal.

Rate for Help Line Phone Call
- Under one hour $1.00/minute
- One hour & up $50/hr


---

Option 2 - MENTORING via PHONE or VIDEO CHAT

This is a more long-term approach. It saves you some money and gives you the broader knowledge & also the support you may need to meet your farm goals.

First, email me with a brief outline of your situation, your goals, and how you hope to benefit by working together. I'll respond within 24 hours or less, to schedule our first one-hour call. We can use this call to answer your questions about specific topics, brainstorm ideas for your farming operation, or to start laying out a Plan of Action for you - steps you'll take to move toward a goal. It's up to you.

If you're happy with our first call, we can schedule future calls on a regular basis, i.e. weekly, monthly, every few months or randomly if you prefer (all at the discounted rate). We can use these calls to answer questions that've come up or deal with problems you've encountered. As you progress toward your goal you'll likely want to tweak your Plan too, as you begin to see more clearly what works for you. A one-on-one mentorship can be a huge help with all these issues, and more.

Rate for Phone/Video Chat Mentoring
Phone
First call $50/hr
Schedule 4 or more calls after the initial 1 hr. call - Discounted rate of $40/hr

Video Chat via Skype or Google
First call $60/hr
Schedule 4 or more calls after - $50/hr
** Why the extra cost for video chat? With SkyLines Farm's rural satellite internet service, video calls require that I purchase a bit of extra bandwidth.

Other arrangements for mentoring may be possible, such as a combination of email and phone calls. The same hourly rates apply. Contact me to discuss.


---

Option 3 - SITE VISIT & EVALUATION

This is a great way to get your small farm experience off to the best start, or to improve what you're already doing with your farm. I visit your farm (or a property you're considering purchasing) and tour the property with you. We discuss your resources, your experience, your farm goals and dreams.

During the tour I share my initial observations about the property and how it can help you reach your goals, or how you might want to refine your goals based on the resources the property offers. Within two weeks of the visit I provide a detailed written report with a property evaluation and my recommendations for you, including a list of contacts and resources for further investigation.

Rate for Site Visit & Evaluation
- Half-day site visit & detailed written report - $350
- Full-day site visit & detailed written report - $600
* Rates are plus travel expenses from & to my farm: $25/hr.travel time; $.55/mile for round-trip driving; airfare & lodging if applicable.


---

PAYMENT FOR CONSULTING
All consulting options are payable in advance by check or PayPal (easily & securely fund the payment with your credit card, bank account or PayPal account).


---
FOR MORE INFO
or to schedule consulting services
write me

---

* Special Work Trade Mentoring Option for local person *
This replaces my former season-long full-scale apprenticeship program. Each year I arrange with 1 or 2 individuals living in the Moscow ID area for a work trade, in which we trade a few days per month of farm labor for education. This is generally scheduled between the months of April and October. We spend half the day learning what you want and need to learn about raising livestock by organic & sustainable methods, and half the day you'll work with me on a current farm labor project. You need to be healthy, fit, love working outdoors and not mind getting dirty:) If this sounds like a good match for you, drop me a note to begin the discussion.


---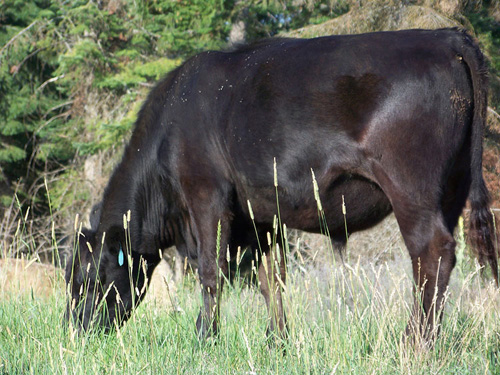 SkyLines Farm of Idaho
4551 Highway 6, Harvard, Idaho 83834
(In beautiful northern Idaho, south of Coeur d'Alene & north of Moscow)
CONTACT